What Are Routes for Sale?
Independent distribution routes are part of a very niche industry.  There are dozens of different types of routes and hundreds of companies who use the independent operator model to distribute their products.  The most common routes are related to vending machines, bread/snack/food distribution, wholesale delivery routes and FedEx routes.
How do the Routes Work?
The route owner works as a subcontractor or salesperson for either one or several companies.  They are compensated for providing a delivery and sales service for that company.  Typically these routes have a defined territory which the owner has exclusive access to.  If the route was established previously then the owner will have active accounts.  For example, food distribution routes almost always have large grocery accounts that sell their products.  The route owner will make a commission percentage on the products they sell.  Some routes such as vending routes just work off of the profit margin between sales and expenses.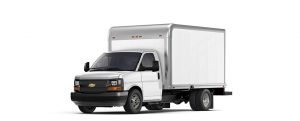 Benefits of Owning a Route
Most route businesses provide a great deal of flexibility and autonomy.  The owner is treated as an independent operator or a subcontractor.  For large companies such as Pepperidge Farm, Snyder's-Lance or FedEx, you will receive corporate resources and assistance through a district or regional manager.  However, you own your own business and will decide how it operates.  This includes day to day decisions such as scheduling.  There are almost always opportunities to grow the business by adding new accounts or simply growing sales within the current accounts.  Routes for sale are valued based on their sales volume, the territory they are in, any equipment included and several other factors.  This allows the owner to not only impact their current income but also the value and equity of their actual route business.
Route Purchasing Process
The process of buying a route varies depending on the type of route.  Vending, ATM and other routes are typically just sold from one individual to another.  There is no company overseeing these routes so they can easily be transferred between the buyer and seller.  Our service, The Route Exchange, can easily handle these closings and will provide all of the contracts/paperwork required to get the deal done.
Routes that are company based…FedEx, Pepperidge-Farm, Snyder's-Lance, etc…will have a more thorough application, interview and purchasing process.  The most common scenario will start with a potential buyer meeting the route seller.  A ride along is conducted where the interested party can see the route in person and go through a normal day of operation.  Once the buyer decides to move forward they will be directed to speak with a district or regional manager for the company.  Managers from the company will answer questions, confirm sales figures and offer insight on the business.  They will also start the application process.  If the company offers financing then a credit application will be submitted at this time.  The application and approval process can take several weeks.  If everything is approved then the company will start drafting the purchase documents.  The entire closing process can take anywhere from 4-12 weeks for these larger companies.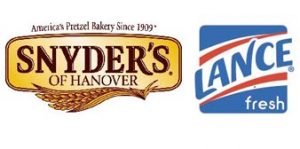 If you have any questions about the route industry please feel free to contact us at any time